Dtox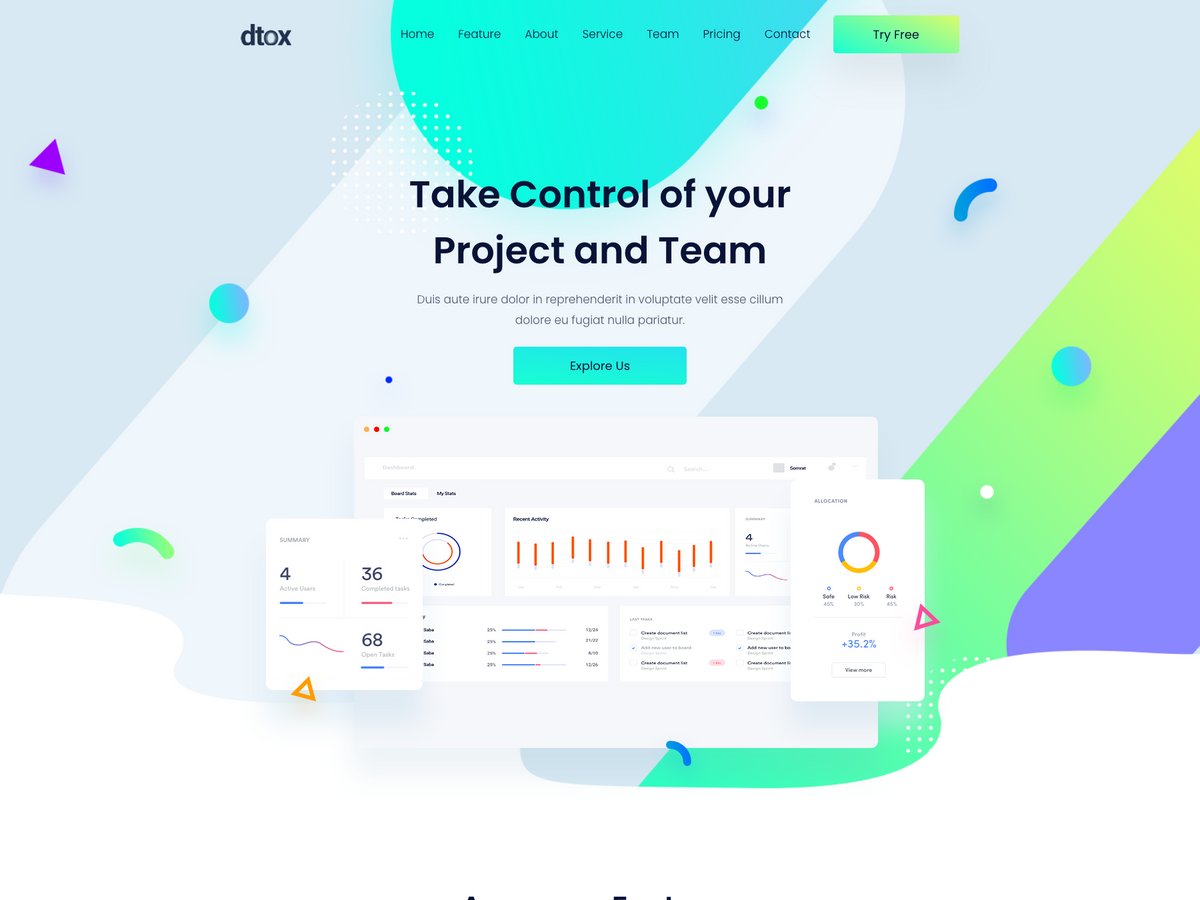 Dtox is highly capable of delivering your needs as a startup firm or simply a solo individual.
Dtox is a unique, fantastic, smart and simple software company website template, and obviously best suitable for SaaS firms.
It is a multi-concept software company website template with a wide range of possibilities to craft your ideal internet space for your thriving business.
Dtox allows newcomers to thrive on one page, to find all the information they need. You do not need to be moving from page to page anymore.
Based on Bootstrap, Dtox is a fully responsive and flexible template that works fluently on all devices, browsers, too.
It includes a number of different and exciting sections and crisp clear look. Some of the assets to look forward to including gradient colors, background images, subscription form, enticing hover effects, and CSS3 animations..
Source files git repository github.com/Vvveb/dtox
Designed & Developed by
Themefisher
Vvveb integration by
Vvveb